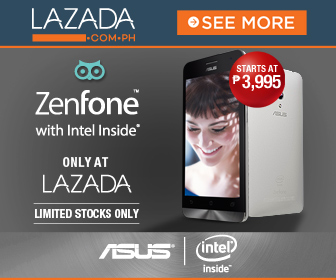 Coming out from technological obscurity into one of the world's most laptop brands, Asus has conquered the world with affordable but innovative gadgets. From Asus' new line of smartphones comes the Asus Zenfone A501CG.
The Asus Zenfone employs a powerful processor – Intel Atom 2560 Multicore. Latest and fastest in the line of mobile processors, it enables your apps to run quickly and games run smoothly without compromising battery performance. Watch movies, go livestreaming, or make Skype calls without the typical lags associated with app-based services.
Selfie here, and selfie there. Enjoy crisp image quality with Zenfone's 2MP front camera; capture a selfie with breeze. Snap breathtaking sceneries using the 8MP back camera, enhanced with Pixelmaster to deliver professional-looking images from your phone. Share photos instantly on Facebook or Instagram with seamless WiFi and network connections.
Asus takes user-friendly to a higher level. The ZenUI has every product information you need in a click, no need to look for the manual. With the intuitive Glove Touch, you can still use the device even when wearing gloves. Why buy two separate phones when you can service two numbers in one. Zenfone has a Dual SIM function, with both SIMs on active.
For longer hours of creating and sharing memories, be sure to pair your Zenfone with a powerbank of your choice available at the Lazada's Mobile and Tablets section to let you stay connected.
So you're in the market to
buy a tablet
. Here are
three things
to know
before you buy.
1. To think about is what you want to do with this new tablet.
- you're gonna be able to download apps on them.
- play games on it. You can do spreadsheets.
- you can mange your business off of it.
- surf the internet.
- on a lot of tablets, which are gonna give you really nice, clear, beautiful display on the tablet. A lot of the resolutions on those tablets are remarkable.
- read books, magazines.
- take video and pictures on your tablet, do excel, do powerpoint, do word. All those fun microsoft office things that you're looking for can be handled on a tablet.
- there are tablets that you can actually buy that are for younger kids now.
- the kids' tablets are made to be a little bit more durable.
- there's a lot of pre-installed educational games and applications on there.
- there's what's called, like, mommy mode, where the parent has to type in a password, and then it can be used as a full tablet. So not only is it good for the kids, but it can be used by the adults as well.
2. When comparing tablets, consider how much storage space you'll need to do that you want?.
- the best way to choose a size is just kind of think about,"well, what am I gonna use it for?"
- the storage space for tablets starts out at around 8 gigs. You could store some music, some pictures, some games.
- if it's, "oh, i love my music,"and you want to take that with you, definitely I'd consider a larger storage space on that tablet.
- but when I'm going on vacation, I load a bunch of movies and tv shows on there to keep me occupied on the trip. For that, i need more storage space.
3. When it comes to connecting to the internet, you have options.
- the most common way people connect to the internet is probably wi-fi.
- wi-fi based tablets will pick up any wireless signal from any home, coffee shop, hotels, libraries, anywhere that has a wi-fi signal, really.
- there's also connective tablets. Anywhere that gets a cell phone connection, you can be connected to the internet.
- so you have a data plan similar to like you do on your cell phone. If you're in the passenger seat, you would easily be able to use it as a gps, use it to find a nearby restaurant. As long as you have cell phone service, you'll have internet wherever you are.
And that's three things. Start with what you want to do with your tablet, then consider your storage space needs, and how you'll connect that tablet to the internet. Shop with these things in mind, but also know that there's more to know. So come on into
Lazada Crazy Tablet Sale
and check out all your options.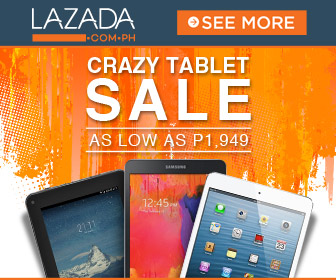 Being a mom is probably one of the busiest and most pleasurable roles in life. For the convenience of many hardworking super moms, online shopping has been made incredible reliable. Online shopping has provided moms with so many advantages.

1. A very convenient. One of the best things about online shopping is that you could pretty much go on any website of your choice and shop away. It doesn't matter if it is day or night, because online shopping is always available for you.

2. You could compare prices. Another advantage of online shopping for moms is that you could check out different websites and compare prices throughout all those websites. You don't have to settle for just one store and one price. You could compare prices from different vendors at any time during the day. Instead of feeling guilty about paying more for a product that is way cheaper in another store, you don't have to get the feeling anymore if you try out Online Payment.

3. You have endless selections. Going to a physical store usually means that you only have a limited stock of certain products. With online shopping, once you look through one store branch and find out that they don't have what you are looking for, you could jump right on to the other store branch located somewhere else and have it reserved and shipped out to you in a matter of seconds. You have the power to choose from a wide variety of options.

4. Read consumer reviews. If you aren't too sure about a certain item, you don't have to take the risk of buying it and not liking it or using it after purchase. You have easy access to consumer reviews when you buy online. You could read through ratings and reviews in the comfort of your own home. If you're a busy mom trying to juggle around house chores, your family and work, online shopping is your sure bet. You are provided with many advantages that you may not find in going to a physical store. You are comfortable, you are at home, you have the chance to choose exactly what you need and you could spend time with your family while shopping.
5.
The most trusted
online shopping store in the Philippines
is the
Lazada.com.ph
. Start shopping now and get a
discount codes
.
Visit HERE...
If you're on the market place for great products and services from Lazada.com.ph, that I would like to introduce you to one of my favorite coupon www.Tabanog.com, on the page where we list of the Lazada coupon code, latest coupons, and Lazada discount code options, for example some Lazada books 50% or more off, 50% off home improvement value store, Lazada camera photo up to 50% or more off. Get the best Lazada coupon code today.
We have big deals instant video deals of the day don't miss any Lazada promotional code in 2014 and for 2015. I will update a link to this page so you guys can click on it to get access to all of the great coupons. Thanks very much for reading and enjoy all the best Lazada discount code and coupon codes today.
Nokia N1 is the company's swanky $249 Android Lollipop tablet. Nokia Introduces the N1 Tablet, a 7.9-inch 64-bit Android Tablet Running Lollipop. Seemingly out of nowhere, Nokia has introduced a new compact tablet, and it doesn't run an older version of Android like their Nokia X line of smartphones, nor does it run Windows 8.1, instead the Nokia N1 is running Android 5.0 Lollipop. Yesterday, the company was teasing a surprise ahead and the majority of us dismissed this as some sort of Windows-powered set-top box, instead that teaser image was the box for this admittedly gorgeous 7.9-inch Android powerhouse. What makes it a powerhouse you ask? Well, not only does it feature the latest version of Android, but it has some of the best specs available in an Android tablet right now.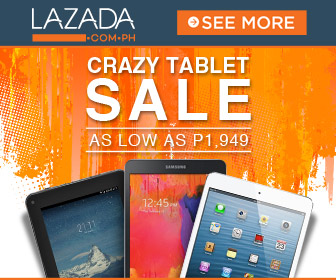 Starting with the display, the N1 has a 7.9-inch 4:3 display with a resolution of 2048 x 1536, just like the Nexus 9. Underneath that, is a 64-bit Quad-Core Intel Atom running at 2.3Ghz with 2GB of RAM and 32GB of internal storage. There's an 8-megapixel rear-facing camera and a 5-megapixel front-facing camera with some pretty decent audio promised by the Wolfson WM8958E audio chip and there's support for WiFi 802.11 up to AC in dual-band all powered by a 5,300 mAh Lithium-Polymer battery. What's perhaps more impressive is that all of this costs just $249. You're probably wondering about the software here, and we can't blame you after what they did to Android on the X line of phones.
Here though, it seems that Nokia have held back a little, for the most part Android 5.0 Lollipop looks untouched and Nokia's selling point for the N1 is the Z launcher. A new launcher that aims to deliver the right app to you at the right time, without the need to fiddle around with app drawers or anything of the sort. Other than that though, there's not much we know about any other secret sauce from Nokia. Speaking of secret sauce, the N1 seems to be the very first device to feature the Type-Creversible micro USB connector, allowing you to plug it in whichever way you like. Obviously, this means that the cable that ships with the N1 is going to be your best friend for a while, but it should be backward compatible as well. Available next year in China (at first) the N1 will be available in Natural Aluminum and Lava Gray and will launch in selected markets thereafter. There's no denying that this is an interesting device from Nokia and one nobody expected. To us, the N1 does look remarkably like an iPad Mini running Android and in general this raises a few questions.
What will happen to the N1 when the Nokia branding is absorbed into Microsoft? Will it launch in markets where Nokia and Microsoft are selling Windows tablets and devices? Hopefully, this is one Nokia device that we'll all be able to enjoy, as it looks like that Android device we were all hoping for from Nokia has finally materialized. You can take a look at the video below and Nokia's new N1 site for a little more info.

iPad Air 2 Review
Despite its incredible commercial success, the iPhone has recently received vehement criticism in general. The iPad is a product that has helped in the creation of a positive atmosphere surrounding Apple. This is the
iPad Air 2
, a tablet that even Apple haters would be jealous of it. This is the gold LTE 16GB
iPad Air 2
with 64 and 128GB versions also available in the market. Compared to the retail package of the iPhone 6, this is even more minimal and I like it a lot. Included inside is an AC charger, a USB lightning cable and a small folder with manuals, Apple stickers and the SIM removal tool.
In terms of design, the
iPad Air 2
has no apparent differences with the iPad Air but it's difficult not to be enthused about its width and weight. With a weight of 444g and a thickness of 6.1mm, Apple's new tablet is undoubtedly one of the most elegant products in its category. The iPad Air 2 has a height of 240mm and a width of 169.5mm which both create a 9.7 inch display. Even though I'm not a fan of gold color choices in gadgets, I have to admit that the iPad Air 2 looks great in gold even though the white part on the back side of the tablet is not flattering. I truly love the aluminum body of the
iPad Air 2
, its diamond cut angles and the metallic nickel on the home button, which now has Touch ID technology.
In general, the overall feeling of holding an iPad Air 2 in your hands is incredible and I believe that Apple does not have any competitor in this section. The button layout on the iPad Air 2 remains the same as previous generation iPads with the exception that the mute button has been removed. Moreover, the stereo speakers have fewer grilles than those of the iPad Air but they still deliver a loud and qualitative sound experience. I would also say that the maximum volume levels of the iPad Air 2 is a little bit annoying. The
iPad Air 2
is powered by an Apple A8X 64-bit processor which is a triple core processor clocked at 1.5GHz. On the other hand, the M8 processor is responsible for tasks such as the use of the guroscope, the accelerometer, the barometer, the GPS and the compass.
RAM: 2GB
Storage: 16/64/128GB
Display: 1536x2048px - 9.7 inches with a PPI of 264
Battery: 7340mAh (It may not reach the incredible autonomy standards that Apple set with the iPad 3 but it's still great)
As anyone would expect, the
iPad Air 2
supports all 3G and 4G networks. The new iSight camera of the iPad Air 2 has improved sensors with 8 megapixels for the first time and it can capture 1080p video at 30fps and 720p at 120fps. Since Apple I believe that the company should have included a LED flash on the back. Also, the iPad Air 2 has a front camera of 1.6MP and it can capture 720p video up to 30fps. The highlight of the iPad Air 2 is its Retina display. This is an incredible and extremely capable panel with amazingly realistic colors, great black levels and rich viewing angles. The brightness and the clarity of the display impressed me even more. Undoubtedly, the iPad Air 2 has one of the best looking tablet displays.
It's incredible how fast apps load and how efficient is the multitasking now thanks to the 2GB RAM. Last but not least, I simply can't express to you how amazingly smooth is the experience of playing games on the
iPad Air 2
. I believe that owners of older iPads should definitely invest in the iPad Air 2 but I can't say the same for owners of the still amazingly beautiful iPad Air. I truly appreciate the price of the iPad Air 2 (€470 16GB Wi-Fi version) which is more realistic compared to the price of an iPhone 6. Without a doubt, Apple still continues to offer amazing products in the tablets category of technology products.
A
review of the Apple iPhone 6
. So this is one of the hugely anticipated devices of 2014 so it's finally here and it's packing a lot of new features and changes we've never seen before in the history of the iPhone line. For starters, the new
iPhone 6
starts at $199 for the baseline 16GB model with a two-year carrier agreement or you can also purchase it contract-free starting at $649 dollars and the one I have here is the 16GB, Gold, contract-free version of the iPhone6. In addition to gold, you also have the option to get space gray and silver for additional color choices.
Apple iPhone 6 review
.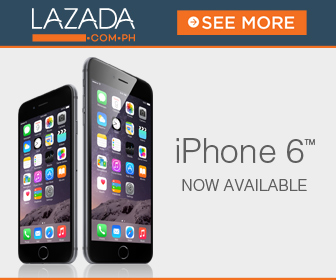 So let's begin with the hardware and design. So the design of the 6 is obviously a huge departure from Apple's design strategy for previous generations. Most notably, you can see how the edges are curved now similar to the iPod Touch for example instead of the distinctive sharp edges from iPhones years past. With that glass front that's curving towards the edges to create that round look. I am personally not a big fan of this change simply due to the fact the round edges on the sides makes it harder for my hands to grip the device. So I'd much rather just have the distinctive sharp edges on my HTCOne for example, to hold, instead of the curved edges on the iPhone 6. The front and back of the phone has a pretty smooth texture to it. Even though, I like how it feels. I still think this material, especially the aluminum back might just be a bit slippery to grip but it's really not that big of a deal.
The iPhone 6 is also Apple's thinnest phone to date. It only has a thickness of 6.9 milli-meters so it's incredibly thinner than its predecessor. It also has a height of 5.44 inches and a width 2. 4 inches, and it only weighs 4.55 ounces. So even though the overall device has a larger footprint now, it actually feels really light-weight which is nice. It still retains the superb metal build quality for the most part with the exception of these white lines which are for the antennas. So minus the curved edges, the iPhone 6 has a pretty solid build quality in my opinion. But nonetheless, the iPhone 6 just feels really fragile in the hand mostly I think because of how thin it is so you'll definitely want a protective case and that kind of goes without saying for pretty much all iPhones.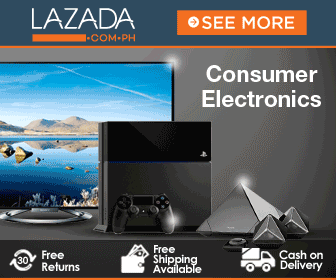 The other significant change was to the display which Apple gave the branding as the "Retina HD" display, But in reality, it has a resolution of 1334x 750 so just a little bit over 720p HD at a pixel density of 326 pixels per inch. The screen size has been increased from 4 inches to 4.7 inches signaling Apple's response to the desire of larger screens. For me at least, 4.7 inches is the perfect sweet spot in terms of screen size it's not too big, not too small. It falls right in the middle. It's still large enough for watching movies and typing but not large enough to the point of losing portability so you can still use it easily with just one hand. A big fan of this form factor and the screen itself is really and nice bright and also awesome color reproduction and something new Apple has added something called "dual domain pixels for wider viewing angles" and it's an IPS display with a fingerprint oleophobic coating on top. So around the phone, we have the power button here on the right side relocated from the top for easier access now due to the larger display and Nano sim card tray next to it.

On the left, ring or silent switch, as well as the volume up and down buttons. At the bottom, we have the 3.5 millimeter headphone jack along with the microphone, lighting connector and also the speakers. Nothing up top. On the front have the 2 megapixel Facetime camera with 720P HD video recording capabilities and also the ambient light sensor and the earpiece. Towards the bottom, have the home button which also acts as the sensor for the Touch ID fingerprint scanner. On the back we have the new 8 megapixel iSight camera with 1.5 micro pixels. f/2. 2 aperture. It's also autofocus with Focus pixels which means it will dramatically reduce the time needed for refocusing. And what's interesting about the camera is it protrudes out quite a bit from the rest of the phone. When you lay it on the table, the phone won't be perfectly flat due to the camera bulge. But unless, you're trying to intentionally make it wobble so it shouldn't be much of an issue. However, the camera might have the potential to be damaged easier due to it's position even if it has a Sapphire crystal lens cover, it's still something to be aware of.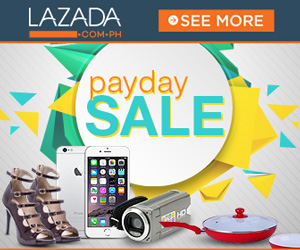 Now in terms of software, The iPhone 6 is running iOS 8 pre-installed out of the box. iOS 8 is really not that much different iOS 7 in terms of design. We still have the same look and feel and of course typical iOS applications like Messages, calendar, photos, App store, iTunes store, you name it. But we do have the new addition of Health app, basically it's a health and fitness tracker. For example you can can go to health data, body measurements, body fat percentage, you can add a data point and also share the data with other people as well. So yeah it just allows to see data regarding over a week, a month or a year for example. That's with the new Health app. Also if you double click the home button, in addition to getting your multi tasking windows, you also receive an extra row of space at the top reserved for recent your contacts so now you easily access those people by double clicking the home button. Another thing that's really neat is something called reachability so basically now you can double tap the home button, you don't even have to press them, it bring the top three row of icons down which are more difficult to access since you kind of have to scooch your hands to access them now but with Reachablity, you can double tap and the icon drops down automatically for your convenience, a really simple but useful feature.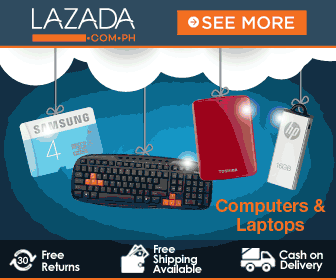 Another change was made to the notifications so for example now you can be on a web page and a tweet comes in for example, you can swipe down and reply to the notification right on the spot instead of manually going to the Twitter to that. An improvement was also made to the keyboard and it's called QuickType, and basically when you type, the keyboard takes into account the content you're writing, and also your writing style, so it can provide you withtext predications optimized for your writing so it can save you some time. And also forthe first time, you can now install third party keyboards so you can download one from the App Store and go to the settings, general, keyboard,, keyboards, add new keyboard, and click on the keyboard you installed, I have swift key so that's nice feature if you don't like the stock keyboard. Also the search function has been improved since it can now display results from the web as well as from your phone. If I search apple, I can get results from the phone but also results from the web in this case Apple's web address for example and I can click on it to see open safari and it direct me to the page.

The camera has improved of course, we have our typical camera modes, but we do have the new addition of a time lapse mode which is nice. I will have a full camera test of the iPhone6 camera very soon to show you guys the picture quality and the new features but so far from what I've noticed, the shutter speed is amazingly fast and responsive and the pictures themselves look really sharp and detailed. I have a picture here I took in low light and it looks pretty decent thanks to the True Tone flash and we also have some handy editing tools so you can easily make your photos appear better on the fly. Some other pictures and again they look really good, accurate colors and very detailed but again I will have a full camera test soon, so you can see for yourself. So yeah just overall incredibly fluid and smooth. No lag or delay whatsoever just a really smooth and enjoyable experience all around.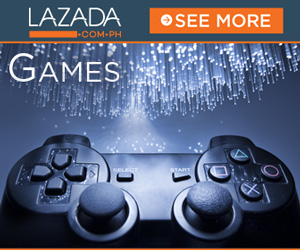 It really feels like the phone is made for the software and software is made for the phone so they're perfectly optimized. This thing flies through everything you throw at it be it watching YouTube videos, browsing the web, launching applications, or whatever else you do with it, it's always fast and responsive every single time. All of this is mostly due to the 1.4 GHz dual core Apple A8 processor with M8 motion coprocessor which Apple claims to have up to 50% more CPU performance than before and also up to 84% more GPU performance. The power from those chips can be evident in tasks like gaming for example because the gaming performance and experience is buttery smooth with any game really. No delay, no lag, no issues at all to be honest when it comes to gaming. Also the speakers are really loud and clear too so an added bonus if you're gaming or just listening to sound in general but I still think the HTC Boom sound speakers are best speakers for any phone but that's just my opinion.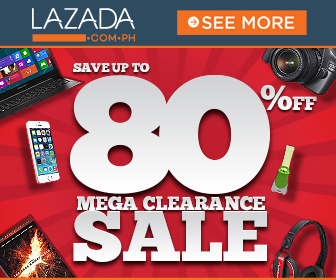 In terms of battery life, Apple claims it can go to 11 hours with a single charge and from my testing I've only gotten about 9 hours I believe. So the battery numbers aren't really impressive at all but it should for the most get through a typical day of use fine but it really depends on your own usage patterns and what you do on your device.
Overall I think the iPhone 6 is a great device for what it can do, it gets the job done and it's definitely the best iPhone yet with the larger display and extra horsepower but also keep in mind there are other devices on Android or Windows Phone for example that do exactly the same thing if not better, and in some cases cheaper as well. So it's really your decision but if you like, Apple and iOS, you can't go wrong with the best iPhone to date.
About P58 billion is included in the 2016 national budget for the planned salary increase of 1.5 million government personnel.
Davao City Rep. Isidro Ungab, chair of the House of Representatives appropriations committee, yesterday said the Department of Budget and Management (DBM), which recommended the pay hike, sought P51 billion for next year.
"We augmented it by P7 billion because the total requirement for the first-year implementation of the four-year salary adjustment program is P58 billion," he explained.
He said the plan was for the increase to take effect on Friday, the start of the New Year.
The House and the Senate failed to finally approve the bill containing the pay hike plan on Dec. 16, the last session day of Congress for 2015.
A last-minute hitch arose when senators reconsidered the approval of their own version of the measure to allow Sen. Juan Ponce Enrile to introduce some amendments.
Enrile proposed that the pension of retirees from the Armed Forces of the Philippines (AFP) and the Philippine National Police (PNP) be indexed to the increased salaries of government officials and employees.
Military and police retirees were not included in the DBM proposal, which the House adopted and approved.
The House and the Senate would now have to resolve their differences when they reconvene on Jan. 19, 2016.
Ungab said the earliest the two chambers could approve the planned salary increase would be in the third week of January.
"That is, if we could agree on a common version, which I think is a most likely eventuality," he added.
The DBM estimates that the pay hike program would cost P226 billion over four years: P57.906 billion in 2016, P54.393 billion in 2017, P65.976 billion in 2018 and P47.544 billion in 2019.
However, Sen. Ralph Recto estimates that taxpayers would have to shell out more than twice as much for the increase.
Recto reckons that if the first-year cost is P58 billion, then the minimum total appropriations needed up to 2019 would be P232 billion.
MANILA, Philippines – Malacanang on Monday announced the latest appointments of President Benigno Aquino III, among them, Department of Transportation and Communications (DOTC) Undersecretary Reggie Boiser Ramos.
Ramos replaced Jose Perpetuo M. Lotilla, one of the DOTC officials named in several transactions marred with irregularity including the P3.8 billion procurement of motor vehicle license plates.
The Palace also released the appointment of Ireneo Vigonte Vizmonte as Assistant Secretary of the Department of Trade and Industry, replacing Maria Lourdes T. Baua.
In the Department of Labor and Employment, President Aquino signed the appointment of Florante Ocular Perez and Lucila Castillo-Tarriela as members, representing workers sector of the Regional Tripartite Wages and Productivity Board-Region XIII of the DOLE's National Wages and Productivity Commission.
Perez and Tarriella will serve for a term of five years, replacing Rolando Dahang and Francisco Floro, respectively.
President Aquino also signed the appointment of Ernesto Santos Gregorio Jr. as Director IV of the Department of Public Works and Highways, and Corazon Ignacio Flores as Director III of Department of Health.
Other presidential appointees include Ameurfina Dumlao-Santos, as member of Philippine Council for Industry, Energy and Emerging Technology Research and Development under the Department of Science and Technology.
Rolando Espinosa Pena and Elmer Bandayrel Billedo have been appointed as chairperson and member of the Professional Regulatory Board of Geology, respectively.
Pena replaced Emmanuel Tamesis while Billedo took over the place of Rudy Obial. The two will serve for a term of three years.
President Aquino signed all the appointments last December 15.
Â
President Benigno Aquino III issued several proclamations declaring special non-working holidays in several provinces in January 2016 for the celebration of their respective founding anniversaries.
In Proclamation No. 1183 signed by Aquino on December 17, he declared January 4, Monday, as a special non-working holiday in the municipality of Naujan, Oriental Mindoro, in celebration of its 111th founding anniversary.
Meanwhile, Aquino, through Proclamation No. 1184, also declared January 5, Tuesday, a special non-working day in the municipality of Bauang in La Union to give the locals the opportunity to celebrate their Baggak Festival and the municipality's 430th founding anniversary.
Aquino also issued Proclamation No. 1185 declaring January 12, Tuesday, a special non-working holiday in Valencia City in Bukidnon also in commemoration of its foundation day.
Meanwhile, Proclamation No. 1180 declared January 16, Saturday, a special non-working holiday in Navotas City in celebration of its 110th Founding Anniversary. —Elizabeth Marcelo/KBK, GMA News
Any year-end holiday moratorium on US presidential campaign feuding ended Monday with Donald Trump unleashing new attacks on Democratic rival Hillary Clinton and blasting her husband Bill's "terrible record" with women.
Trump, leading the pack of Republican White House contenders, revived a flash point topic he brought up last week when he issued a warning about campaigning with former president Clinton after Hillary deplored Trump's inflammatory rhetoric.
The message was an ominous one: Bill Clinton's history of marital infidelity will be a drag on his wife's campaign to become the first female commander in chief in US history.
"If Hillary thinks she can unleash her husband, with his terrible record of women abuse, while playing the women's card on me, she's wrong!" Trump posted to his five million Twitter followers.
Hours earlier, the billionaire real-estate mogul noted how Clinton "has announced that she is letting her husband out to campaign but he's demonstrated a penchant for sexism, so inappropriate!"
And in a Sunday interview on Fox News Trump declared Bill Clinton "fair game, because his presidency was really considered to be very troubled because of all the things that she's talking to me about."
The remark referred to a recent interview that Hillary Clinton gave to Iowa's Des Moines Register, in which she said Trump had "demonstrated a penchant for sexism" after he used vulgar language to criticize Clinton's 2008 campaign loss to Barack Obama, and declared her bathroom break at the latest Democratic debate "disgusting."
During the debate Clinton accused Trump of being "ISIS's best recruiter," referring to the self-described Islamic State extremist group, and said the radical jihadists were using videos of Trump's anti-Muslim remarks as a recruiting tool.
Trump demanded an apology, but none was given.
Clinton and Trump are locked in battle for their respective parties' presidential nominations.
Barely a month before the first votes are cast in the state-by-state nomination process, the top candidates appear to be looking past the primaries and going head to head, with Trump reviving an issue that nearly derailed Bill Clinton's presidency.
Clinton admitted he had a sexual relationship with an intern, Monica Lewinsky, while he was president. Other rumors and accusations of sexual impropriety dating back to his time as governor of Arkansas have dogged Clinton for years.
Republicans in Congress pressed vigorously for Clinton's removal from office. The House of Representatives impeached the president for perjury and obstruction of justice in 1998, but the Senate acquitted him on both counts.
Trump was scheduled to hold a rally Monday evening in New Hampshire, and if his recent campaign history is a guide, there is a good chance he will escalate the feud.
A grand jury in the US state of Ohio has declined to bring criminal charges against police officers involved in the fatal shooting last year of a 12-year-old boy in Cleveland, a prosecutor said overnight.
The November 2014 death of Tamir Rice - a black child who had been carrying a replica gun in a playground when he was shot dead - and the fatal shootings of other African Americans by police have triggered protests across the country.
"Based on the evidence they heard and the law as it applies to police use of deadly force, the grand jury declined to bring criminal charges" against the two officers involved, including the one who shot Rice, Tim McGinty, the prosecutor for Cuyahoga County told reporters.
"Given this perfect storm of human error, mistakes and communications by all involved that day, the evidence did not indicate criminal conduct by police."
Surveillance video showed Rice was fatally shot within seconds of the patrol car arriving on the scene. The boy died hours later in hospital.
A judge had recommended in June that there was probable cause to charge the officers, but independent reports ordered by McGinty's office and released in October found that officer Timothy Loehmann was justified in shooting Rice.
Neither Loehmann nor his partner, Frank Garmback, were indicted on Monday.
The Rice shooting came just days before a grand jury opted not to indict a white police officer who fatally shot unarmed black teenager Michael Brown in the St Louis, Missouri, suburb of Ferguson in August 2014.
The two incidents are frequently cited in the ongoing national debate about how race plays into police actions in the United States.
In December 2014, a federal probe launched by the Justice Department - well before the Rice shooting - found that Cleveland police had engaged in a pattern of using excessive force.
Cleveland - a city of 390,000 that is more than 50 percent African-American - pledged in May to overhaul its police force and aspire to "bias-free" law enforcement, under an agreement with the Justice Department.